001 Norman Bacal – Leader, Speaker, Author, Mentor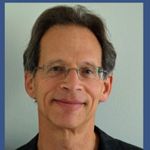 Norman Bacal built a law firm, worked with some of Hollywood's biggest studios, mentored two generations of young lawyers and five years ago he abandoned it all. It was time to reset, to learn the art of writing from scratch. He has authored a best-selling book and he speaks to audiences regularly about how to succeed. What lessons can he pass on to you?  His next book is a guide on how to succeed as a lawyer. 
CPD approved for 1 Professionalism hour (by the Law Society of Ontario).
Back to Podcast

The general information on this page is not applicable to any specific case and is intended for information purposes only. It is not a substitute for legal advice and may not be relied on as such. Readers are expressly advised to consult with a qualified lawyer for advice regarding their specific circumstances and entitlements under Ontario law.