004 Stan Fisher – Leading Arbitrator, Distinguished Litigator. Experience Personified.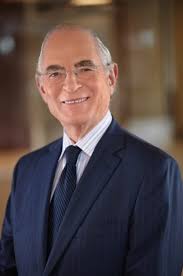 Stan G. Fisher was called to the Bar of Ontario in 1961.
As counsel, Stan represented domestic and international clients, governments, and government agencies across five decades in all levels of court in Ontario and the Supreme Court of Canada, and in numerous large-scale arbitrations and mediations.
Over the past eight years Stan has acted as a neutral, regularly appointed as mediator, sole arbitrator, and to three-person panels as chair or party nominee on a broad range of complex commercial matters, including: corporate contractual issues; construction and real estate disputes; shipping and marine matters; shareholder claims; and mortgage remedies.
Stan begun his legal career in 1961 as a Law Clerk to the Chief Justice of Ontario and Court of Appeal for Ontario. He was then a leading litigator at McMillan LLP from 1962 – 1995 before joining Hennan Blakie LLP until its demise in 2012. Stan is presently a leading Arbitrator and Mediator at Arbitration Place.
As one of the most experienced practitioners out there, said without reservation, Stan shares his legal stories from his years of experience.
Stan's book recommendations include:
Power, Faith, and Fantasy: America in the Middle East, 1776 to the Present, by Michael B. Oren
House of Trump, House of Putin: The Untold Story of Donald Trump and the Russian Mafia, by Craig Unger.
Back to Podcast

The general information on this page is not applicable to any specific case and is intended for information purposes only. It is not a substitute for legal advice and may not be relied on as such. Readers are expressly advised to consult with a qualified lawyer for advice regarding their specific circumstances and entitlements under Ontario law.