009 – Charles Ticker, Boutique Estates Lawyer and Mediator
Charles Ticker is an estates lawyer with over 40 years of experience who has successfully appeared at all levels of Ontario trial Courts and the Court of Appeal. He has vast estate litigation experience and is able to represent his clients effectively.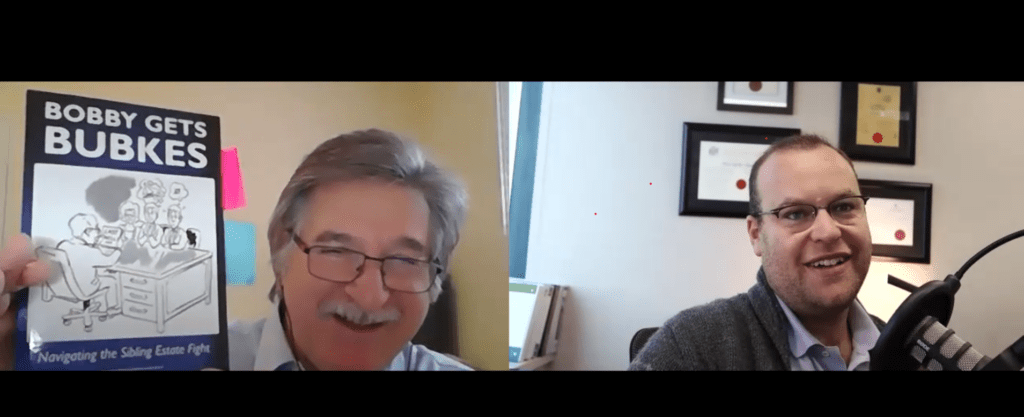 Charles Ticker is also an experienced and qualified mediator.
Fighting with a sibling over your parent's estate? Before taking another step read his book "Bobby gets Bubkes".
Reading Recommendations by Charles:
I Heard you Paint Houses by Charles Brandt
Books by Ron Chernow:
Alexander Hamilton
Grant
The Warburgs
Books by Kurt Vonnegut Jr.
Cat's Cradle
Breakfast of Champions
God Bless You, Mr. Rosewater
Slaughterhouse Five
Further Reading Recommendations
The Art of Cross- Examination By Francis Wellman ( I think it is free on the web)
Alan Dershowitz- The Genesis of Justice
Books that I didnt mention but great for negotiation and mediation:
Getting to Yes by Roger Fisher and William Ury
Difficult Conversations by Douglas Stone, Bruce Patton and Sheila Heen
Back to Podcast

The general information on this page is not applicable to any specific case and is intended for information purposes only. It is not a substitute for legal advice and may not be relied on as such. Readers are expressly advised to consult with a qualified lawyer for advice regarding their specific circumstances and entitlements under Ontario law.